Community Health Services Development (CHSD)
Introduction
The Community Health Services Development (CHSD) project is a community health needs assessment process that helps Montana Critical Access Hospitals (CAHs) engage members of their rural community, identify and measure the community's health needs, recognize potential gaps in healthcare services, and develop specific strategies to prioritize and address the health needs that were identified during the CHSD process.
CHSD involves a steering committee to actively engage community members, a random sample mailed survey, local focus groups and key informant interviews, and an implementation planning process with the hospital's leadership team. In recent years, the CHSD process has been modified to comply with the IRS 990 Schedule H requirements for CAHs to provide community benefit to their service area. To date, over 40 communities in Montana have used the CHSD process to conduct a community health needs assessment to inform their hospitals' community
benefit plan and improve the overall health of their community.
CHSD Philosophy:
Healthcare is a local affair.
Healthcare delivered in rural communities is affordable, high quality, and necessary to the good health of the entire community.
Citizens of rural communities/counties should take responsibility for the health of the community.
Effective problem-solving by communities is the most important factor in the survival of rural health services.
Objectives
Engage community members in the health of their rural communities.
Gather real-time information about rural health in Montana.
Identify specific priorities of health needs and access to services for rural communities in Montana.
Help Critical Access Hospitals (CAHs) fulfill IRS 990 Schedule H reporting requirements to develop a community benefit plan and maintain nonprofit, tax-exempt status. View a list of Montana's Critical Access Hospitals.
Outcomes
MORH has generated implementation plans at minimal/no charge* on behalf of more than 25 facilities who have completed the CHSD assessment process since the passage of the Affordable Care Act in March 2010.

*Based on availability of funding through the Montana Health Research and Education Foundation (MHREF) Rural Hospital Flexibility Grant.

Currently, the CHSD process is being utilized by the 25 hospitals involved in the Frontier Medicine Better Health Partnership (FMBHP) project in Montana. Information about MORH's work on behalf of the FMBHP project is included below. Please visit the FMBHP website for more information.
Aggregate 2012-2014 Statewide CHSD Data
MORH has compiled all needs assessment data findings from 2012 to 2014 to create an aggregate data set to determine similarities, differences, and to identify healthcare trends across the State of Montana.
To see the document - click here
Implementation Plan Fact Sheet
Since rural hospitals often face similar challenges in healthcare access and delivery, MORH has analyzed the top prioritized health needs that Montana CAHs have chosen to address in their implementation plans for their service areas.
To see the document - click here
CHSD Participants 2008-present
Frontier Medicine Better Health Partnership (FMBHP)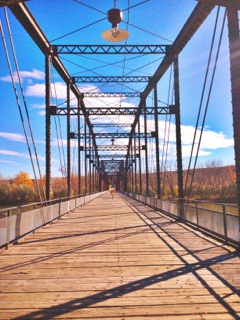 With more than 25% of our nation's population living in frontier/rural America, solutions to our nation's healthcare crisis need to include innovations in the delivery and payment systems that include these healthcare providers. The Frontier Medicine Better Health Partnership (FMBHP) was formed to address the unique healthcare challenges in frontier/rural communities and develop solutions that are scalable nationwide. (FMBHP)
In addition to CHSD, the Office of Rural Health has been contracted by FMBHP (located in St. Regis, Montana) to provide assessments on 25 Critical Access Hospitals throughout the state. These assessments allow the ability to develop a plan (Better Health Improvement Plan) which enables the creation of specific community goals to aim toward; Improving the patient experience of care (including quality and satisfaction, improving the health of populations, and reducing the per capita cost of health care. (The IHI Triple Aim)