Region 8 Clinical Faculty & Preceptor Academy
Montana Office of Rural Health/AHEC, the Colorado Center for Nursing Excellence (CNE), and Schools of Nursing at the University of Colorado, Montana State University, North Dakota State University, South Dakota State University, Utah, and Wyoming have partnered to create a clinical nursing faculty & preceptor academy (CFPA) for the Rocky Mountain region. This program provides training and tools to strengthen and support our clinical nursing faculty and preceptors working in rural and frontier parts of the mountain west.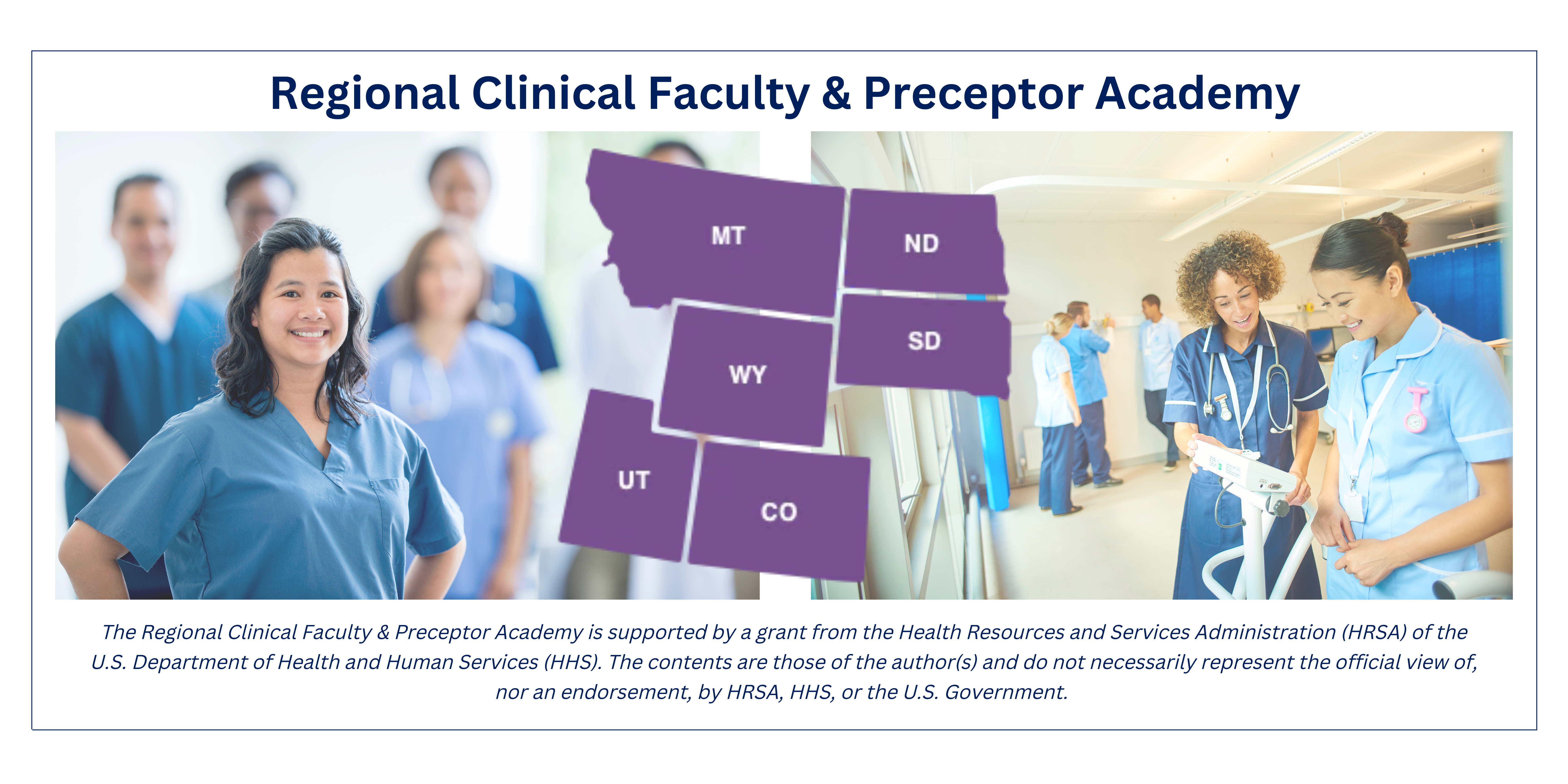 For questions about workshops or CFPA in general, please use the following contact information.
Contact Info:
Danika Comey
Montana Partnership Liaison; Communications Coordinator
Sara Schmidt
Montana Partnership Liaison; AHEC Preceptor Course Instructor
Kailyn Mock
Grants Management; MORH/AHEC Director